PVC Windows in Saskatoon, SK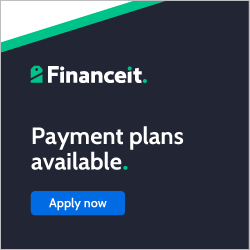 Frontier Vinyl and Glass windows are made of high quality virgin PVC. Quality is maintained by using all Metal Truth hardware, energy efficient sealed units, and highest grade sealants and materials. All windows have an engineered weep hole design for proper drainage. Windows can be built with a custom jamb to fit any wall size. We also offer 2 sizes of brick mould or nailing flange. Frontier offers full installation on all of our products. We offer free in home estimates!
PVC Window Brochure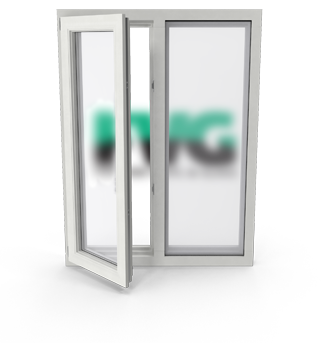 Casement
Casement windows are the ultimate weather barrier, offering the best protection against wind, rain, cold, and heat. They are maintenance-free for life and have an attractive design with a watertight and airtight surface. You won't experience any leaks or moisture with these windows, and they are also draft and energy loss free. Made with multiple air chambers, they provide excellent sound reduction and various types of glazing can be applied, from single to triple or low-E glazing. These windows are the ultimate investment for adding value and comfort to your home.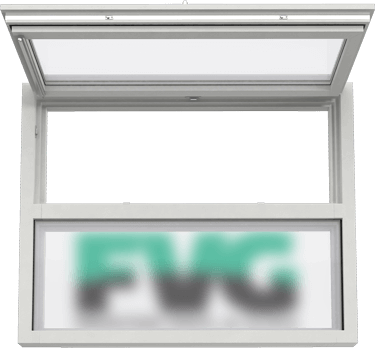 Awning
Awning windows from Frontier Vinyl and Glass crank outward to bring in warm breezes and seal tight to keep out cold, wet weather. If fresh air and light are a priority in your home, this type of window provides that. The awning style is a popular choice in ranch homes and features a multi-point locking system with a folding handle.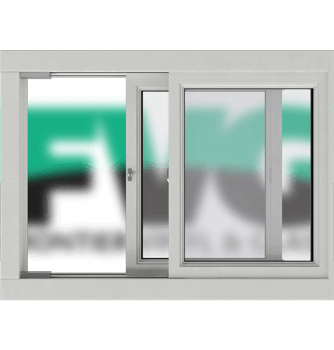 Slider
Frontier Vinyl and Glass also offers slider windows which offer an unobstructed view of your yard. They are also energy efficient and virtually maintenance-free. Available in 2-lite configurations, these windows operate effortlessly, providing ventilation and a design that works well with contemporary style homes. The slider saves space and is optimized for strength and thermal efficiency.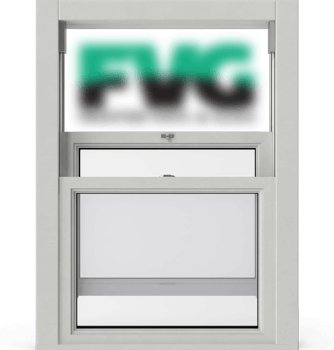 Single Hung
Your rooms will come to life with our single hung windows. They blend the charm of a traditional look with today's innovative technology, making them timeless as well as energy efficient. Our single hung windows are easy to operate and compatible with most home styles. This type of window has spring balances built in for easy, quiet operation and to hold the sash open at any height. Choose from multiple grille types in an array of colors.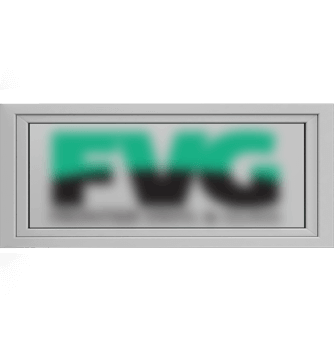 Hopper
Hopper windows from Frontier Vinyl & Glass in Saskatoon are usually installed for basements, featuring 2 single lock points and opening to the inside. These have a basic rectangular shape with a white frame and an open window panel. They are quick and easy to install and keep drafts out of basement rooms.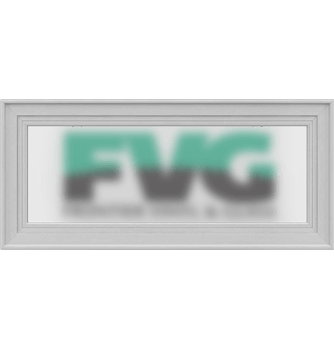 Picture
Picture windows are also available, which are installed in living rooms, formal dining rooms, and other areas of the front of the home. They are non-opening and can have one large panel or several smaller adjacent panels, creating a customized design according to your preferences. Our team can design any size window and it can extend to any height, even floor to ceiling. Make your picture window the centerpiece of your home's exterior with a high quality product from Frontier Vinyl & Glass.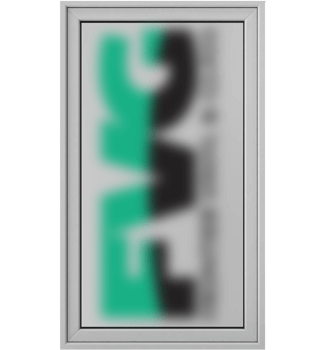 Fixed
Fixed windows are similar in design to a casement window, but they do not open. This type of window is suitable for areas of the home where you want to let light in, but don't need air to come in. These work well in all areas of the house and can be designed with one or several panels or combined with most other window types.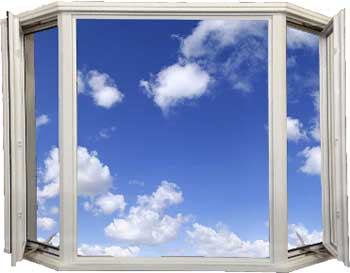 Bay
Another type of window predominately displayed in the living room, bay windows are often made of three window panes of varying sizes, with a larger pane in the middle surrounding by two small windows. These flankers are angle from the wall 30 to 40 degrees and often open with a casement window for ventilation. Large window sills can provide anything from a ledge for a flower pot to a bench for reading, depending on the size and design.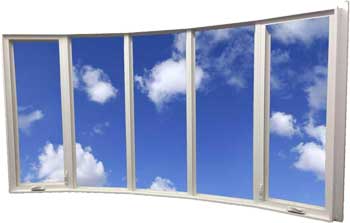 Bow
Bow windows have three to six window panels that are all the same size with a gradually curved look and feel. Bow windows can be fixed, but are often installed with casement, or single hung designs, meaning you'll be able to open several sections of the bow window for ventilation.
Glass Options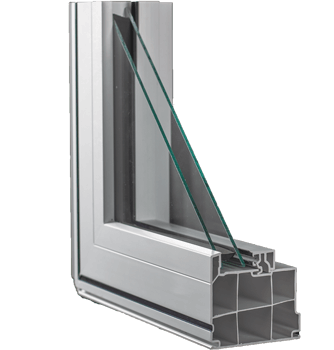 Dual Glazing
Our dual glazing consists of 2 panes of glass separated by a spacer, which creates a sealed air space.
Triple Glazing
Triple glazing from Frontier Vinyl & Glass consists of 3 panes of glass separated by spacers, which creates two sealed air spaces. It offers a better insulating value than dual glazing and decreases the outside noise level.
We offer Low-E glass.
Click the link for Solarban60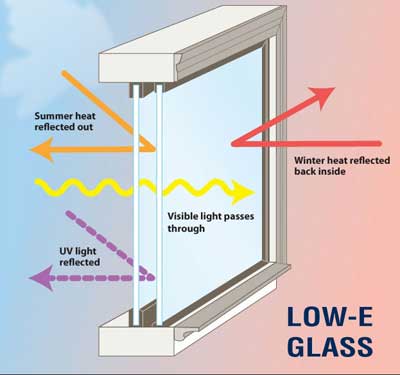 SOLARBAN® 60 Solar Control Low-E Glass
The original environmental performer
With its ability to block 62 percent of total solar energy while allowing 70 percent of visible light to pass through, PPG's Solarban 60 glass can help you achieve a building design that provides year-round comfort with heating and cooling cost savings. In addition to functioning as a clear glass, Solarban 60 glass also can be combined in insulating glass units (IGUs) with an outboard lite of PPG tinted or reflective-tinted glass to increase aesthetic and performance options.